This is an archived article and the information in the article may be outdated. Please look at the time stamp on the story to see when it was last updated.
RED OAK, Iowa -- A Red Oak man may soon be named the oldest active pilot in the world.
Ernie Smith, 98, is well-known around the town. He goes out for coffee with friends and family. He has his driver's license and gets around town in his car.
One place Smith likes to drive is to the Red Oak Airport to enjoy the hobby that keeps him young: Flying.
Smith was recently contacted by his granddaughter in California about a man there claiming to be the oldest pilot in the United States. She knew the 96-year-old was not as old has her grandfather in Red Oak.
After checking the Guinness Book of World Records, Red Oak City officials have learned the man listed as the oldest active pilot in the world is also younger than Smith.
"We got onto their website and sent information in for Ernie," said Kevin McGrew, Red Oak Airport manager. "Right now we're just waiting for verification back. Ernie will be the oldest pilot in the world, according to the Guinness Book of World Records," said McGrew.
Smith has been flying airplanes since he was 20-years-old, and he got his pilot's license when he was 26-years-old. Smith spent years building B-29s in Omaha and later switched his work to truck driving.
So what's secret to a long life?
"I could say clean living, but I don't think that has anything to do with it," Smith said. "I don't drink or smoke. Having a good wife is part of it. She didn't put me through a lot of stress."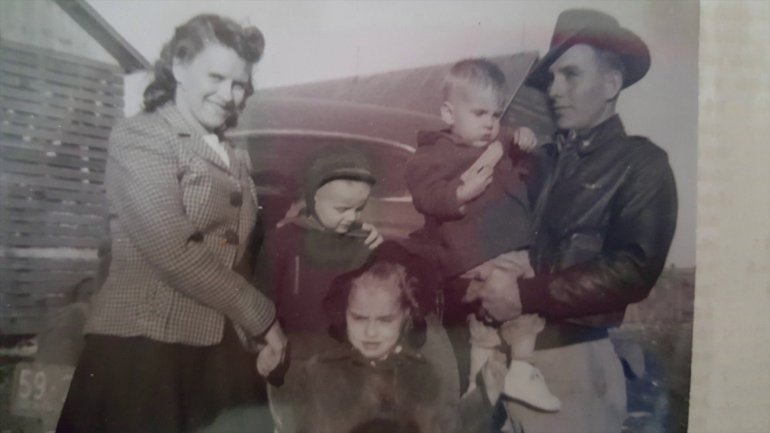 While he's always been an amateur pilot, Smith gave up flying while in his mid-80s. But after his wife Leila passed away four years ago, Smith began flying again.
"Ernie got away from flying for few years, Don Cashatt mentioned why don't you start flying again," said Norm Yeager, Smith's flight instructor. "He's an excellent pilot. He flies often."
"I go out to Shenendoah, go over to Guthrie Center, Atlantic, just anywhere to go," said Smith.
He also likes to take passengers on flights to places like Viking Lake, and Stanton. Channel 13's Roger Riley got to experience sunrise with Smith while flying over Viking Lake.
In order to assure safety, Smith has to get an FAA medical exam every two years. And recently, Smith was honored by the FAA with the "Wright Brothers Master Pilot Award."
The award goes to pilots who have maintained safety for at least 50 years.
Roger Riley with Pilot Ernie Smith in Cessna 150

Ernie Smith flying near Red Oak (Roger Riley WHO-HD)

Airport Manager Kevin McGrew pulls out the Cessna 150 for Ernie Smith (Roger Riley WHo-HD)

Ernie Smith does a pre-flight inspection. Roger Riley WHO-HD)

Friends held a little birthday party for Ernie Smith on his 98th birthday (Roger Riley WHO-HD)

Ernie Smith, 98, of Red Oak shows not only a driver's license, but a valid pilot's license. (Roger Riley WHO-HD)

Ernie Smith taxis the airplane at Red Oak. (Roger Riley WHO-HD)

Red Oak Airport on take off. (Roger Riley WHO-HD)