This is an archived article and the information in the article may be outdated. Please look at the time stamp on the story to see when it was last updated.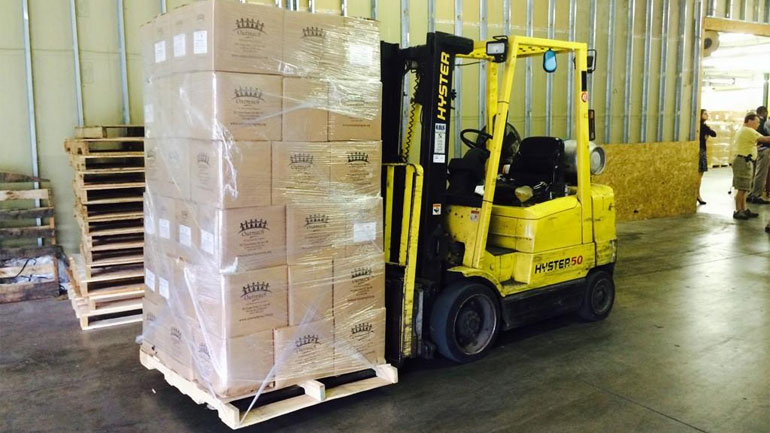 DES MOINES, Iowa – Volunteers all over Des Moines have lent a helping hand in recent weeks to confront the Ebola crisis in Western Africa. And Iowa-based group Outreach, Inc. is doing their part through a rather large food donation.
The group shipped 300,000 packaged meals from Des Moines to Liberia Thursday, where the food will be distributed to patients and their families in hospitals across the country. According to organizers the shipment should take 40 days to arrive and will feed about 1,000 patients over a period lasting six to eight months.
Walter Gwenigale is the reason the donation is happening in the first place; having family in Liberia, the issue hits close to home for him. He visited his family in July, and says he saw the critical need for food the hospitals have there. He asked Outreach, Inc. to get involved, and they did. The 300,000 shipment is just the first: Gwenigale said about 700,000 meals will be sent in total.
"People who I care about have a chance at life," he said. "And it also means that I live in a community that truly cares about people around the world, and cares about the struggles that people are going through – regardless of where they are."