This is an archived article and the information in the article may be outdated. Please look at the time stamp on the story to see when it was last updated.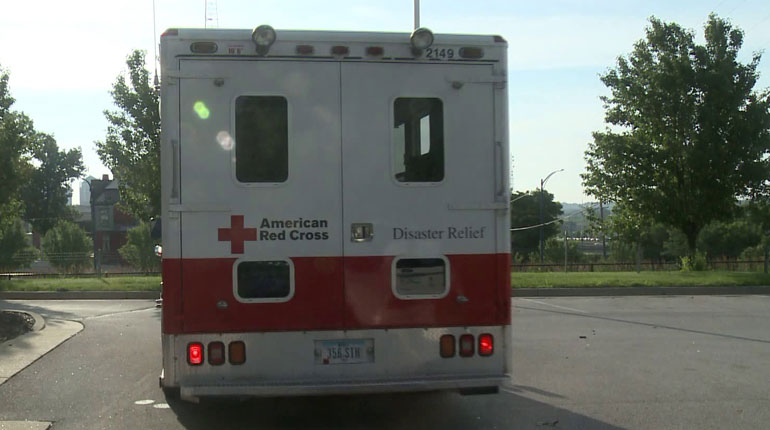 DES MOINES, Iowa — The American Red Cross of Greater Iowa has volunteers out assisting those affected by recent severe weather and flooding. Aside from making sure people have the basics like food, water, and shelter, another big part of what the Red Cross is providing is cleanup assistance.
The Red Cross is distributing free cleanup kits to those affected by flooding. Those kits include gloves, bleach, trash bags, and other important cleaning items that families may have lost during the storm. The Red Cross said it spends about $23 for each kit and they depend on financial donations.
About a dozen volunteers have been dispatched to Jones County, Cedar Rapids, and Aidar. Most of Eastern Iowa's storm damage is being handled by local Red Cross volunteers.
After watching weather predictions officials started calling potential volunteers Sunday to give them a heads up that they may get the call this week.
Volunteer Pat Burch got the call Monday at 7 p.m. Her crew for left Adair Tuesday at 8 a.m.
If you want to help clean up Iowa the Red Cross is asking for donations. For more information on how you can donate to the Red Cross visit redcross.org/donate, or call 1-800-REDCROSS.