GlobeNewswire
The Goldman Sachs Group Inc: Company Investigated by the Portnoy Law Firm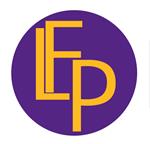 News provided by
Portnoy Law
Jan 24, 2023, 11:13 PM ET
Investors can contact the law firm at no cost to learn more about recovering their losses

LOS ANGELES, Jan. 24, 2023 (GLOBE NEWSWIRE) -- The Portnoy Law Firm advises The Goldman Sachs Group Inc. ("Goldman Sachs" or "the Company") (NYSE: GS) investors that the firm has initiated an investigation into possible securities fraud and may file a class action on behalf of investors. Goldman Sachs investors that lost money on their investment are encouraged to contact Lesley Portnoy, Esq.
Investors are encouraged to contact attorney Lesley F. Portnoy, by phone 844-767-8529 or email: lesley@portnoylaw.com, to discuss their legal rights, or click here to join the case via www.portnoylaw.com. The Portnoy Law Firm can provide a complimentary case evaluation and discuss investors' options for pursuing claims to recover their losses.
The investigation aims to determine whether Goldman Sachs, the company, made false and/or misleading statements and/or failed to disclose information that is important to investors. This comes after the Wall Street Journal published an article on January 20, 2023, titled "U.S. Fed probes Goldman Sachs consumer business," which stated that the Federal Reserve is investigating whether Goldman Sachs had appropriate safeguards in place as it increased lending through its consumer business, Marcus. The Fed is specifically concerned about whether the bank had proper monitoring and control systems in place as Marcus grew in size. The investigation, which began as a standard review in 2021, is also looking into instances of customer harm and if they were adequately resolved.
Please visit our website to review more information and submit your transaction information.
The Portnoy Law Firm represents investors in pursuing claims against caused by corporate wrongdoing. The Firm's founding partner has recovered over $5.5 billion for aggrieved investors. Attorney advertising. Prior results do not guarantee similar outcomes.
Lesley F. Portnoy, Esq.
Admitted CA and NY Bar
lesley@portnoylaw.com
310-692-8883
www.portnoylaw.com
Attorney Advertising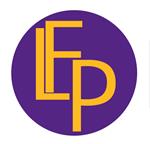 For inquiries or corrections to Press Releases, please reach out to GlobeNewswire.